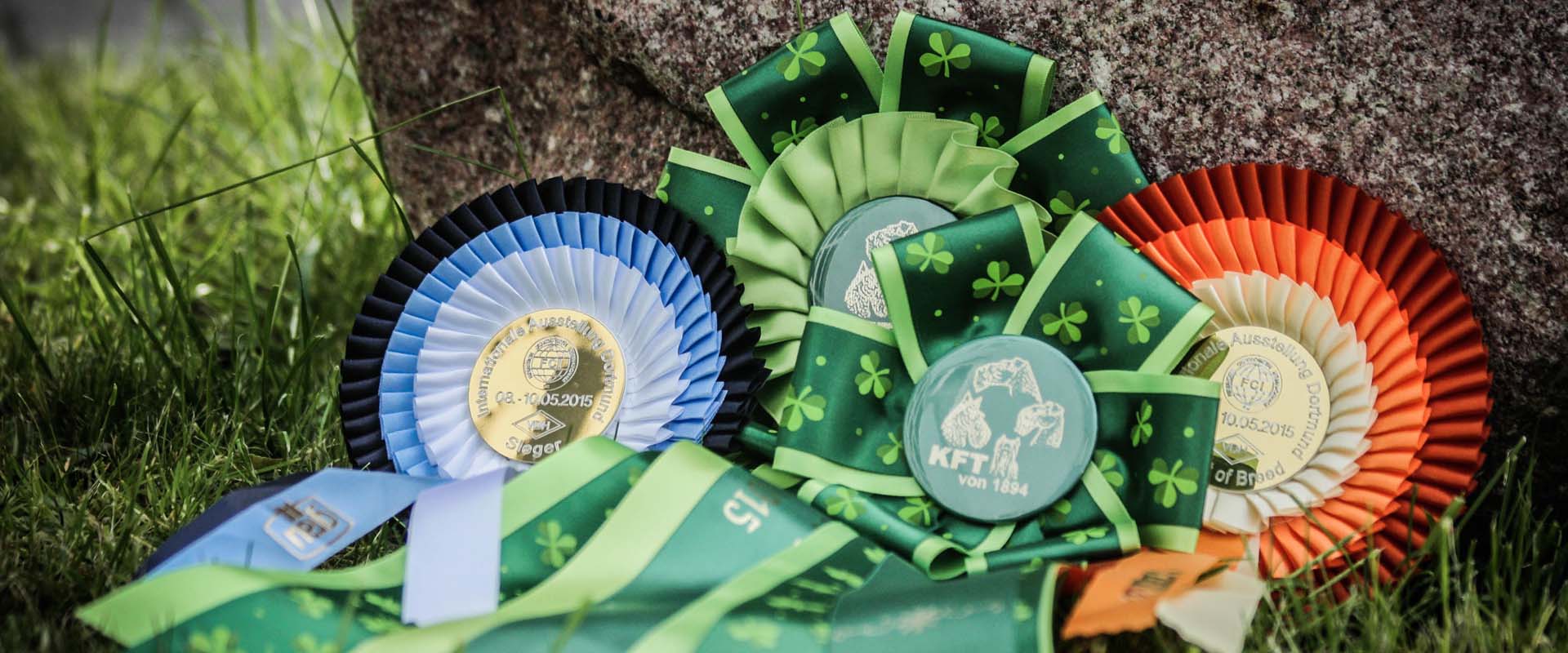 ---
EXPO 2018
---
I nostri Jack Russell Terrier partecipano a tutte le maggiori esposizioni e gare canine Italiane ed Internazionali.Ecco i premi vinti!
IDS DORTMUND BUNDESSIEGER (D)
---
16-18/11/2018
---
WE ARE OVER THE MOON!!! 3 generetion Mark (Ell-ell's Kingdom for a heart) Cac rCacib Frank ( Sparkjack Nordic heart) J.BOB Sandra (Sparkjack Never break a heart) J.BOS Thank toi Mr. korozs!!! Our Little Devil Sandra Sparkjack Nordic heart at only 10 months Jun Bundessiger 2018 and BOS Thanks so much ti mr. Torsten Himmrich!!!
NATIONAL DOG SHOW POGGIBONSI (IT)
---
14/10/2018
---
gria Janis Joplin JBOB and Best of Breed Ell-ell's Kingdom for a heart CAC Sparkjak Never break a heart Best Juniores Sparkjak Nordic heart 1 very promesing Thank to Mrs. Sonia Pagani
---
GREAT DAY IN INNSBRUCK! Sparkjack Amélie Cac Cacib BOB Sparkjack Billy the Kid Cac Cacib BOS Sparkjack Nordic heart (Ell-ell's Kingdom for a heart x Sparkjak Amélie) at First show 3Bis Juniores Thank to Mrs.De Ridder Onghena Liiliane for Breed and Mr. Peter Machetwz Peter for Bis
CACIB GRADISCA D'ISONZO (IT)
---
14/08/2018
---
HIRISH COFFEE, NEVER BREAK A HEART & LIFE IS A HOPE AND FAITH Sparkjack Hirish Coffee 1 exc Young class Best Young and BOS selected in the 9 finale Bis!! Great start for our 2 puppies hopefuls Sparkjack Never break a heart (Ell-ell's Kingdom for a heart x Ch Sparkjack Amélie) 1 very promising. Owner Sandra Eljoker Sparkjack Life is a Hope and faith (Multi che Sparkjack Touch of star x Multi che Sparkjack Princess Hope) 2 very promising! Thank to Mr Silva Luiz Fernando Ribas
WDS AMSTERDAM (NL)
---
10-11/08/2018
---
HOPE & MARK WDS AMSTERDAM HOPE ( Sparkjack Princess Hope) 4 exc in very strong CH class MARK (Ell-ell's Kingdom for a heart) exc in strong Junior class. Gigi (Sparkjack Billy the Kid) exc in Open class WDS Specialty Terrier 97 entries Gigi exc Open Class Mark exc Young Class handling Ivor Jelavic Hope 2exc Exc Che Class Thank to Bojan Matakovic judge!!!
4 SUMMER NIGHT IN SPLIT (HR)
---
26-27-28-29/07/2018
---
MARK Ell-ell's Kingdom for a heart Junior BOB and select in the Final JBest in Show Handled super Ivor Jelavic conditioned Maya Katic Jelavic!!! Thank Mr Vojslav al-Daghistqn(RS) Breed and Mr. Mike Aleksoki(MK) Group
NATIONAL DOG SHOW VALLECAMONICA (IT)
---
27/05/2018
---
PRINCESS HOPE Princess Hope Best of Breed e 3 Best in Group
SPECIAL TERRIER LUSSEMBURGO (LB)
---
06/05/2018
---
SPARKJACK BILLY THE KID & SPARKJACK HIRISH COFFEE Sparkjack Billy the Kid (GIGI) cac -Best of Bredd and BEST IN SHOW Sparkjack Hirish Coffee Best Juniores
DALMATIA CIRCUIT 2018 – 4 SHOW IN ZADAR (HR)
---
28.04-01/05/2018
---
MARK (ELL-ELL'S KINGDOM FOR A HEART) 4 for Jun BOB 2 for Best of Breed 1Ris.BOG /1BOG3
DOUBLE CACIB MARIBOR/POHORJE AND SPECIAL TERRIER (SLO)
---
21-22/04/2018
---
GIGI, MEG & MARK Sparkjack Billy the Kid (Gigi) Cac rCacib BOS Sparkjack Zooey deschanel (Meg) Cac rcacib Ell-ell's a kingdom for a heart (Mark) JBob Gigi also Cac in Special Terrier!!! Thank to Judge Vesa Lehtonen and Zeljko Gajic Condition by Ferruccio Soave
DOUBLE CAC ROVIGNO/PULA (HR)
---
07-08/04/2018
---
MARC (ELL-ELL'S KINGDOM FOR A HEART) 1 day ROVIGNO!!! MARC ( ELL-ELL'S KINGDOM FOR A HEART) Best of Breed and rBOG!!! Thank to Matakovic Bojan 2nd day Pula Marc (Ell-ell's Kingdom for a heart ) Best of Breed 3Bis Junior and r.BOG Thank to Mrs. Jadranka Smojver Selimovic for Breed and Group and Mr. Bojan Matakovic for Bis Junior