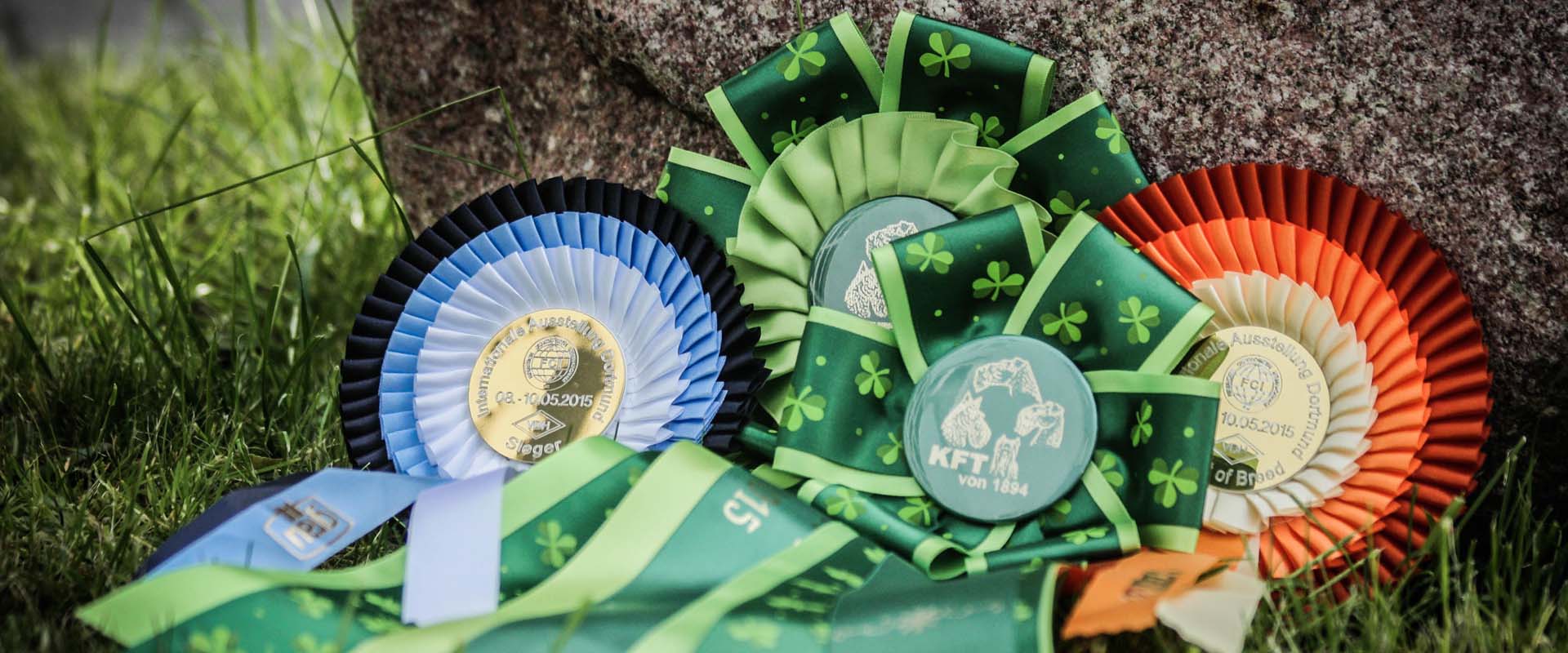 ---
EXPO 2017
---
I nostri Jack Russell Terrier partecipano a tutte le maggiori esposizioni e gare canine Italiane ed Internazionali.Ecco i premi vinti!
IDS SAN MARINO (RSM)
---
02-03/12/2017
---
CACIB CRUFT QUALIF. Touch Cac Cacib Best of Breed (cruft qual.) Amelie Cac Cacib Best Opposite (Cruft Qualif.) Touch New San Marino Ch and International Ch
CACIB ZAGREB (HR)
---
24-25-26/11/2017
---
DOUBLE INTERNATIONAL SHOW + SPECIAL TERRIER Touch 2 x cac/cacib 1 Bob & Club Winner Gigi 1 cac + 1 Jbob + 2nd Junior Best in Show
IDS BERGAMO (IT)
---
08/10/2017
---
SPECIALTY 31 ENTRIES Touch Cac Cacib Best Opposite Gigi Best Young Thank to judge mrs.Marsolava Michela!
NATIONAL DOG SHOW TREVISO (IT)
---
10/09/2017
---
PRINCESS HOPE, TOUCH OF STAR & AMELIE Hope Bob and Best in Group Touch Cac Amelie Cac thank to mr. Guaschino Vincenzo (breed) – mr. Graulus Francois (Group)
INTERNATIONAL DOG SHOW LUXEMBURG (LB)
---
03/09/2017
---
TOUCH OF STAR & PRINCESS HOPE Sparkjack Touch of Star 1 exc New Luxemburg CH Sparkjack Princess Hope 1 exc New Luxemburg CH thank to judge mrs. Elisabeth Feuz
DOUBLE CACIB INNSBRUK (A)
---
19-20/08/2017
---
TOUCH OF STAR & PRINCESS HOPE Sparkjack Touch of Star 1 exc New Luxemburg CH Sparkjack Princess Hope 1 exc New Luxemburg CH thank to judge mrs. Elisabeth Feuz
DOUBLE CACIB UMAG (HR)
---
03-04/06/2017
---
TOUCH OF STAR, ZOOEY DESCHANEL, READY TO GO & AMELIE Sparkjack Touch of Star 2 x Cac – 1 x Cacib BOB res. Best in Group Sparkjack Ready to Go 2 x Cac – 1 x Cacib Bob Sparkjack Zooey deschanel 2 x Cac – 1 x Cacib BOS Sparkjack Amelie 2 x Cac – 1 x Cacib BOS
EUROPASIEGER AND INTERNATIONAL DORTMUND (D)
---
18-19/05/2017
---
TOUCH OF STAR, ZOOEY DESCHANEL & AMELIE Europasieger Dortmund 18/05/2017 Ch Sparkjack Touch.of star CAC CACIB BOB EUROPISEGER 2017! JCH Sparkjack Zooey Deschanel CAC CACIB BOS EUROPASIEGER 2017! Sparkjack Amelie JCAC JBOB JUN EUROPASIEGER 2017! Thank to judge Mrs. Ilse Freerksen International 19/05/17 Sparkjack Amelie JBob and BOB and Jun Spring Winner Sparkjack Zooey deschanel Cac Cacib Spring Winner Thank to judge mrs. Ann Ingram
CACIB OBALA KOPER (SLO)
---
07/05/2017
---
TOUCH OF STAR & AMELIE Touch Cac Cacib Bos and New Slovenian.Ch Amelie Cac Cacib Best of Breed – BOG3 Thank to the judge Mirjana krstic Arbanas
CACIB CELJE (SLO)
---
18/02/2017
---
SPARKJACK ZOOEY DESCHANEL & PRINCESS HOPE Sparkjack Zooey Deschanel 1exc young class and new young slov. Ch Sparkjack Princess Hope cac cacib Best of Breed Judge: mr Marja Anneli Talvitie Fin
DOUBLE NATIONAL SHOW VICENZA (IT)
---
11-12/02/2017
---
SPARKJACK ZOOEY DESCHANEL 11/02 (Specialty jack) Sparkjack Zooey deschanel 1 exc younbg class 12/02 Sparkjack Zooey deschanel 1 exc young class
CACIB LUBLIANA (SLO)
---
22/01/2017
---
SPARKJACK TOUCH OF STAR & ZOOEY DESCHANEL Sparkjack Touch of star Cac rCacib Sparkjack Zooey deschanel JBOB
DOUBLE CACIB CELJE (SLO)
---
06-07/01/2017
---
SLOVENIAN WINNER 1st day: Fantastic day today in Celje for me and my son! Amélie Cac Cacib BOB cruft qual. select in Group Gigi Cac Cacib BOS cruft qual. Mark (Ell-ell's Kingdom for a heart) Best juniores and 3rd BIS Paolo 3rd Bis Junior Handler 2nd Day Another great 2nd day in Celje! Sparkjack Billy the Kid Cac Cacib BOS Sparkjack Amelie Cac Cacib Ell-ell's Kingdom for a heart Best juniores 3rd BIS Paolo 2nd Junior Handling with Amelie Thank to judge Mr. Arne Foss and Paul H Stanton